Upcoming activities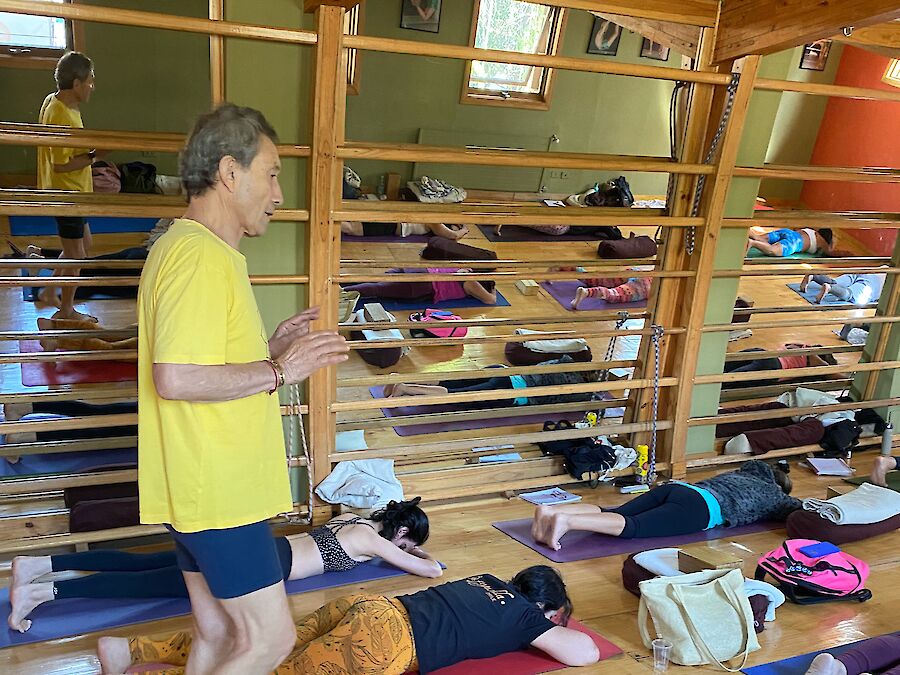 April 29 – November 12, 2023
In 50 hours you will learn the 50 detailed techniques with an emphasis on the how, with Karina García, the first certified teacher in Chile, and then you will learn the why of each technique, with the participation of the creator.
What is GPBALANCE?
The method
GPBALANCE invites us to connect to our body, to our breath, to the present moment. The postures, breathing and inner massages stimulate the endocrine glands for a harmonious and proactive health. Women and men from all walks of life: this practice is for you.
The founder
A pioneer in the teaching of yoga in Latin America, Gustavo Ponce is a former Chilean Ambassador to Japan, international businessman, writer and columnist in yoga magazines in several countries. He is the founder of the GPBALANCE method.
Testimonials
Participating in your workshop was a unique, complete and enriching experience. I definitely plan to take your training course next year, if you come to Brazil. In addition to the experience of your method, you are, as a teacher, friendly, calm, super didactic, generous, studious and so on... Congratulations ! Gratitude to the Universe for knowing you personally, and for having experienced this wonderful method, GPBALANCE.

Suzy Arregue (Brazil)
With Juliana Spelta + Gustavo Ponce (Brazil, 2021)
Presence and calmness, that's how I could describe in a nutshell what I managed to feel after 1 year of GPBALANCE practice. The tools I assimilated from GPBALANCE helped me to better understand my mind and my body and, in moments of "crisis", thanks to this presence and calmness, I manage to apply them to balance myself.

Tania Matamala (Chile)
With Gustavo Ponce (Chile, 2022)
GPBALANCE yoga has had impressive effects on me, I still have hot flashes but they are much lighter, they don't prevent me from sleeping at night anymore, I practice every day or so.

Nathanaëlle Montebran (France)
With Fanny Lehideux + Frédérique Verdeau (France, 2022)
I have continued to practice, from memory, when possible and when the desire was felt...and I am amazed, with the little practice I have, at the effects felt on my general state of well-being and especially on my dynamism. There are even moments when I almost forgot that I had endometriosis ! The disease makes me very tired, but something has changed. I have to be careful because when I do BPG as is, I have trouble sleeping. I am still in the process of taming this new life impulse that I feel inside me. I am still a bit bluffed because even without practicing the effects last in time...

Sabrina Caminade (France)
With Fanny Lehideux + Frédérique Verdeau + Gustavo Ponce (France, 2022)
Latest articles
Published on June 20, 2023
Meditation is a state: You are either in that state or you are not. Meditation happens or it doesn't; it cannot be forced. Meditation cannot be explained.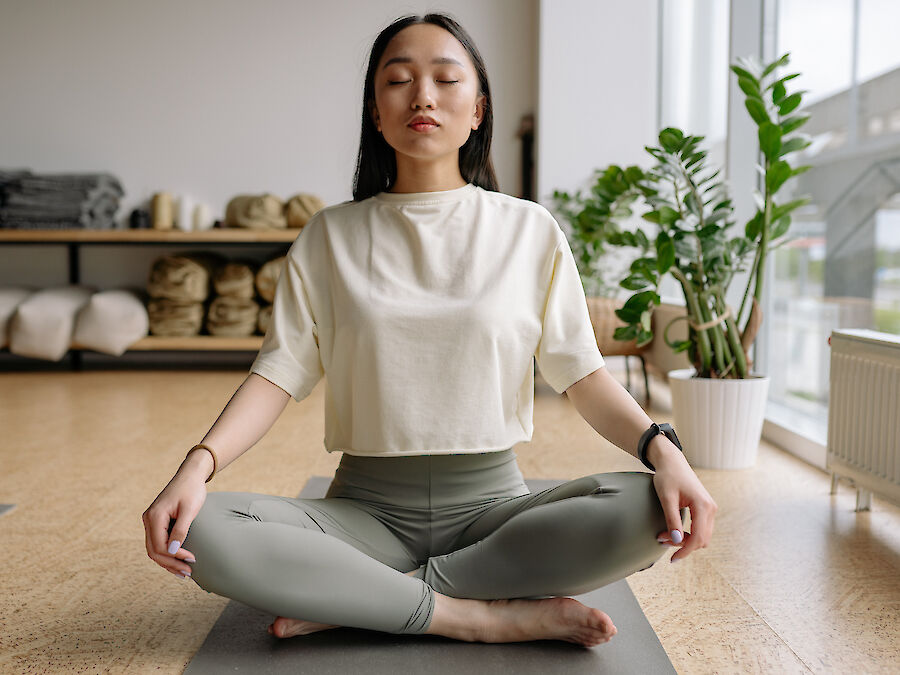 Published on March 20, 2023
Endometriosis is a chronic disease that affects approximately 10% of women of childbearing age. Among the complementary alternatives to allopathic medicine or surgery is hormonal yoga GPBALANCE.