Upcoming activities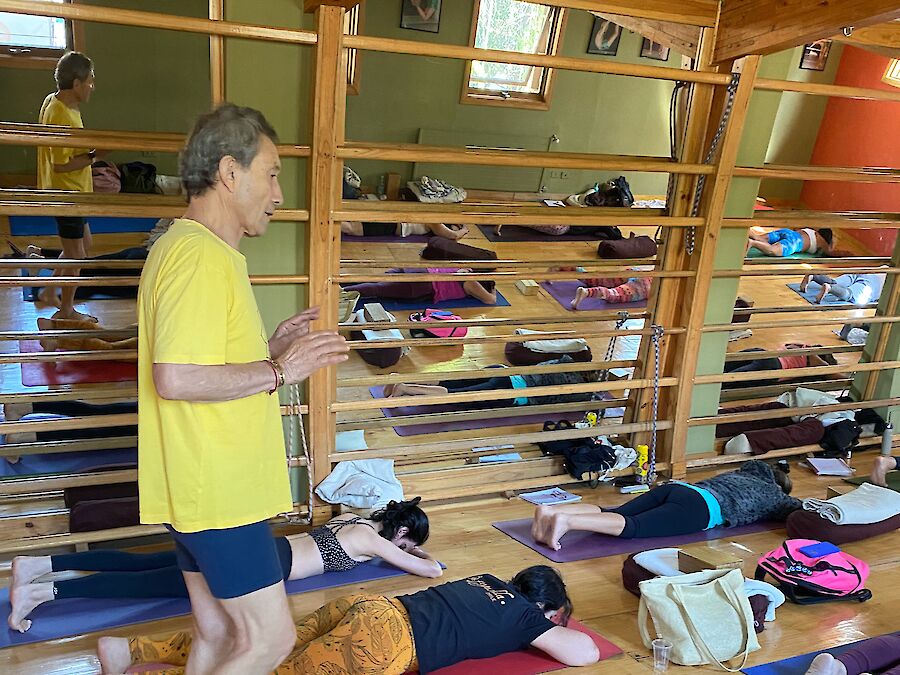 April 29 – November 12, 2023
In 50 hours you will learn the 50 detailed techniques with an emphasis on the how, with Karina García, the first certified teacher in Chile, and then you will learn the why of each technique, with the participation of the creator.
September 21 – October 1, 2023
As part of his 2023 international tour, Gustavo Ponce returns to Mexico to teach this 50-hour beta module in the city of Monterrey over two weekends in September.
What is GPBALANCE?
The method
GPBALANCE invites us to connect to our body, to our breath, to the present moment. The postures, breathing and inner massages stimulate the endocrine glands for a harmonious and proactive health. Women and men from all walks of life: this practice is for you.
The founder
A pioneer in the teaching of yoga in Latin America, Gustavo Ponce is a former Chilean Ambassador to Japan, international businessman, writer and columnist in yoga magazines in several countries. He is the founder of the GPBALANCE method.
Testimonials
GPBALANCE has improved my prostate, my overall health.

Patricio Prado (Chile)
With Karina García Pastén + Gustavo Ponce (Chile, 2022)
This practice overwhelmed me by the sensations it provides, a particular state oscillating between power and calm. It is so complete and so different from other practices, that it is worth discovering, teaching and practicing.

Fanny Chassefière (France)
With Fanny Lehideux + Frédérique Verdeau (France, 2021)
Meeting GPBALANCE allowed me to learn a method that brings together what is really a practice of Hatha Yoga, it is a method that allows to find the Conscious Being (physical body, subtle body and causal body), each at its own pace, experiencing in each technique of each section its effects, helping to find the balance that everyone needs. A wonderful, complete and very effective method. Once again eternally grateful to Gustavo for all his generosity in sharing this knowledge and creating this excellent method.

Andrea Dinamarca (Chile)
With Gustavo Ponce (Chile, 2022)
The practice of GPBALANCE has been revolutionary for me because I feel that on the one hand, it gives me a lot of energy, I don't feel tired during the day and on the other hand, it is a method that saves yoga techniques and practices that were a bit forgotten and that I had no way of accessing beyond literature and I felt that something was missing in my personal practice. From what I have seen, it is also revolutionizing the lives of others, even those who have never practiced yoga. GPBALANCE is wonderful and I think you should spread the word because it is truly energy medicine.

Yanei Salgado (Chile)
With Gustavo Ponce (Chile, 2022)
Latest articles
Published on June 20, 2023
Meditation is a state: You are either in that state or you are not. Meditation happens or it doesn't; it cannot be forced. Meditation cannot be explained.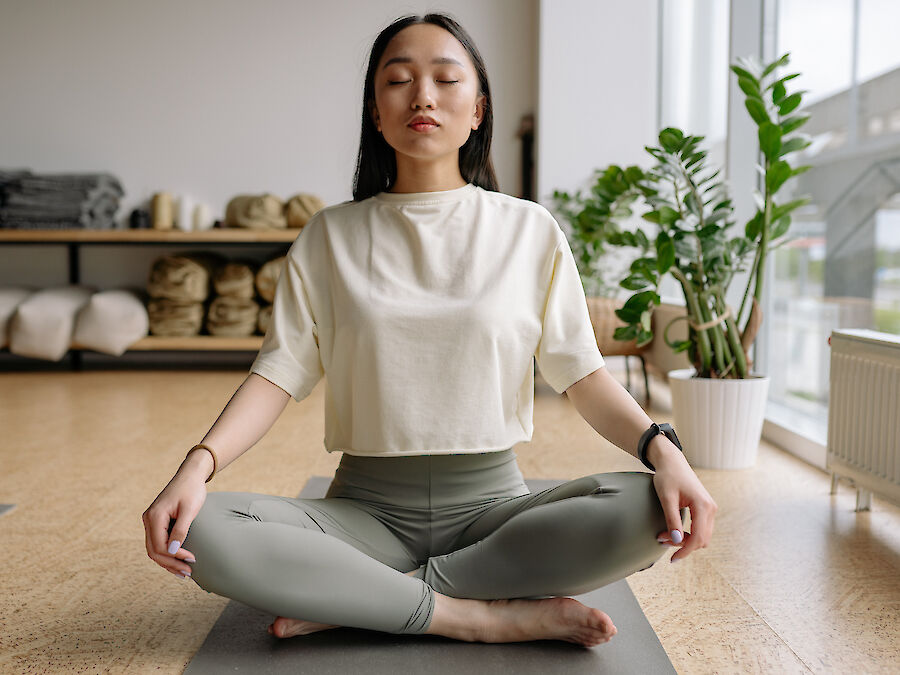 Published on March 20, 2023
Endometriosis is a chronic disease that affects approximately 10% of women of childbearing age. Among the complementary alternatives to allopathic medicine or surgery is hormonal yoga GPBALANCE.