Junior teacher
After 20 years as an expatriate in London and Chile and numerous trips around the world, Frédérique moved to Aix-en-Provence, France in 2007 and founded Aix Yoga Center, a multidisciplinary yoga school. Since 2014, she has devoted her activity to the diffusion of Yoga by organizing workshops and teacher training.
She started practicing yoga in 2000 (Iyengar, Vinyasa, Ashtanga…) and followed numerous trainings and workshops with great international teachers.
Getting to know GPBALANCE in 2020 was a revelation and she decided to train to be a teacher with Gustavo Ponce.
A great adventure has only just begun: Since 2021, she has been Executive Director of GPBALANCE and coordinates the organization and teaching team worldwide.
Other teachers in this country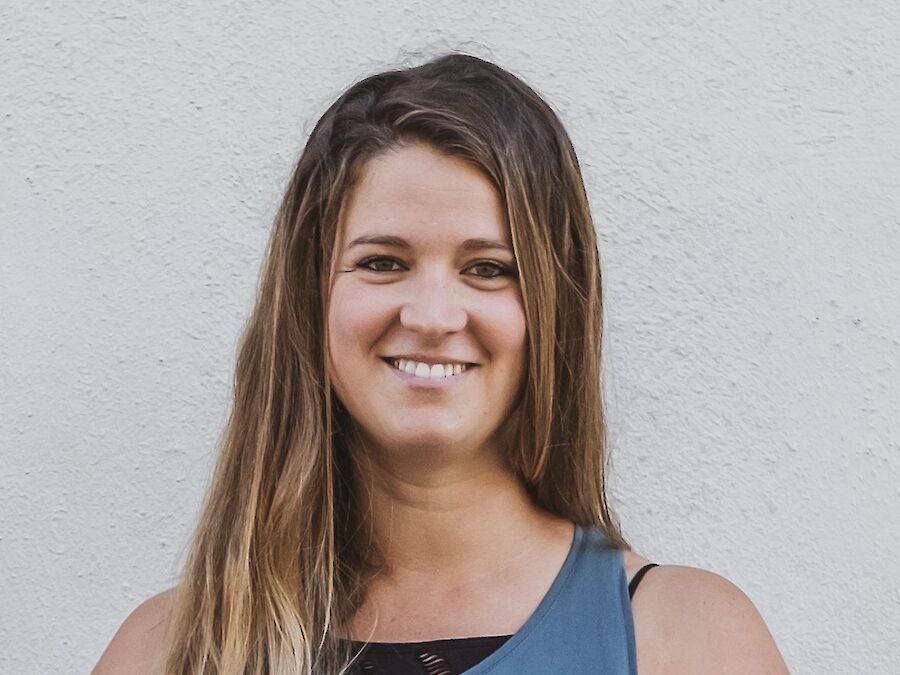 Teacher in training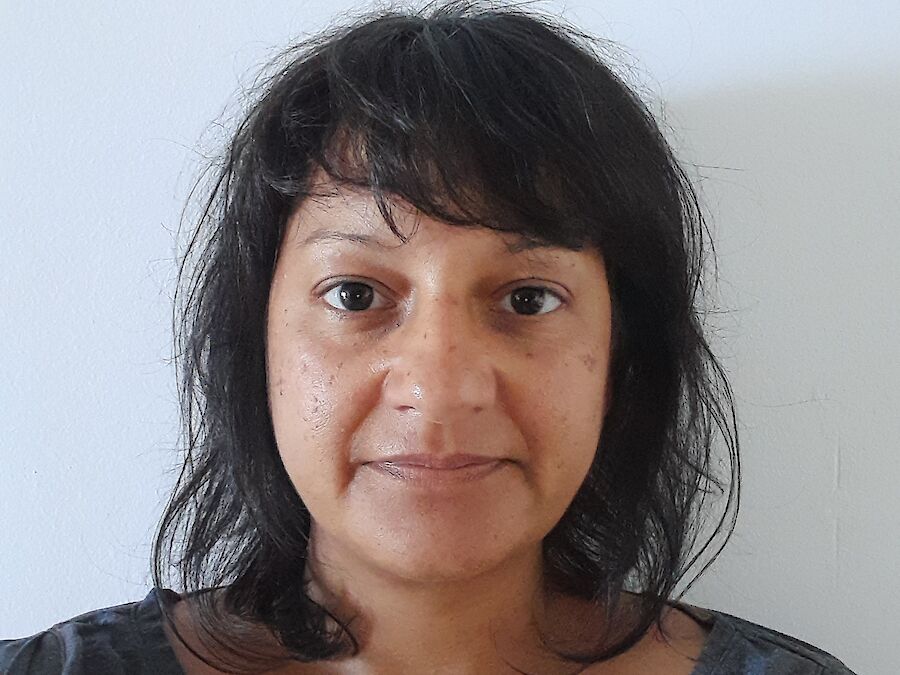 Teacher in training
What students say about Frédérique Verdeau
Thank you to all your teaching and organizing team for their kindness, availability and benevolence during this course, it was a pleasure to be among you all. I really liked the atmosphere in general and of course the work done together. Thank you also for the many rich course materials.

Evelyne Roussillon (France)
With Gustavo Ponce + Frédérique Verdeau + Fanny Lehideux + Pati Peguero (France, 2023)
I had the chance to take two hormonal yoga teacher trainings thanks to Frédérique Verdeau. The first, hosted by Dinah Rodrigues, was the start of my journey into hormonal wellness and yoga. This is why I did not hesitate for a second when Frédérique told me about the GPBALANCE training. Led by Gustavo Ponce, I was enthusiastic about this training. Gustavo is very pedagogical, he shares with great generosity all his knowledge learned from the greatest yogis masters and put at the service of hormonal balance. I experienced this training as a great homecoming. I came back to my breathing, to my body with a more developed consciousness. The exercises are varied, both accessible and demanding. A return to balance that accompanies me in my daily practice and that I look forward to sharing with my students.

Catherine Couput (France)
With Gustavo Ponce + Fanny Lehideux + Frédérique Verdeau + Pati Peguero (France, 2023)
A very nice discovery, I really appreciated the guidance, the kindness and the very precise explanations. Thank you again for sharing so much with us, and bravo for your involvement.

Wendy Mourait (France)
With Fanny Lehideux + Frédérique Verdeau (France, 2022)
All my thanks for this discovery of GPBALANCE in Angers. It was just perfect ! I really appreciated the exercises, the sequences, your way of bringing the teaching, your comments and judicious corrections to take the postures correctly, it made the difference !

Françoise Coquel (France)
With Fanny Lehideux + Frédérique Verdeau (France, 2022)
GPBALANCE yoga has had impressive effects on me, I still have hot flashes but they are much lighter, they don't prevent me from sleeping at night anymore, I practice every day or so.

Nathanaëlle Montebran (France)
With Fanny Lehideux + Frédérique Verdeau (France, 2022)
Thank you again for this initiation that has filled us with joy, and for your kindness towards us Frédérique. After feeling like an illiterate entering the French Academy when we introduced ourselves, we quickly forgot the gap that separated us from the other trainees and this thanks to you and Fanny.

Jean François Combes (France)
With Fanny Lehideux + Frédérique Verdeau (France, 2022)
Thank you for this workshop Frédérique. I had a great Sunday. Your teaching for 2 is very pleasant, dynamic and cheerful, benevolent...in short Extra !

Laurence Jouandet (France)
With Fanny Lehideux + Frédérique Verdeau (France, 2022)
Thank you again for this teaching of exceptional quality which still carries me. I was impressed by the precision with which you transmit this precious knowledge.

Catrin Schnapper (Germany)
With Fanny Lehideux + Frédérique Verdeau (France, 2022)
Gustavo, thanks to his yogi background mixed with his personal life path, knows how to make this training attractive and very interesting. His GPBALANCE method is unique and it is a strong tool that he transmits to us with all his generosity, his humor and his anecdotes.

Paquita Frances (France)
With Fanny Lehideux + Frédérique Verdeau + Gustavo Ponce (France, 2022)
I loved this immersion and the discovery of gpbalance, in a very supportive group. I found this approach fascinating and felt the benefits immediately in terms of vitality. I appreciate the value of Gustavo's teaching, which brings us not only to a physiological and health dimension that is completely up-to-date, but also to the foundations of yoga and even to its depths. I feel both fortunate and grateful to have been able to participate.

Marie-Laure Hairie (France)
With Frédérique Verdeau + Fanny Lehideux + Gustavo Ponce (France, 2022)