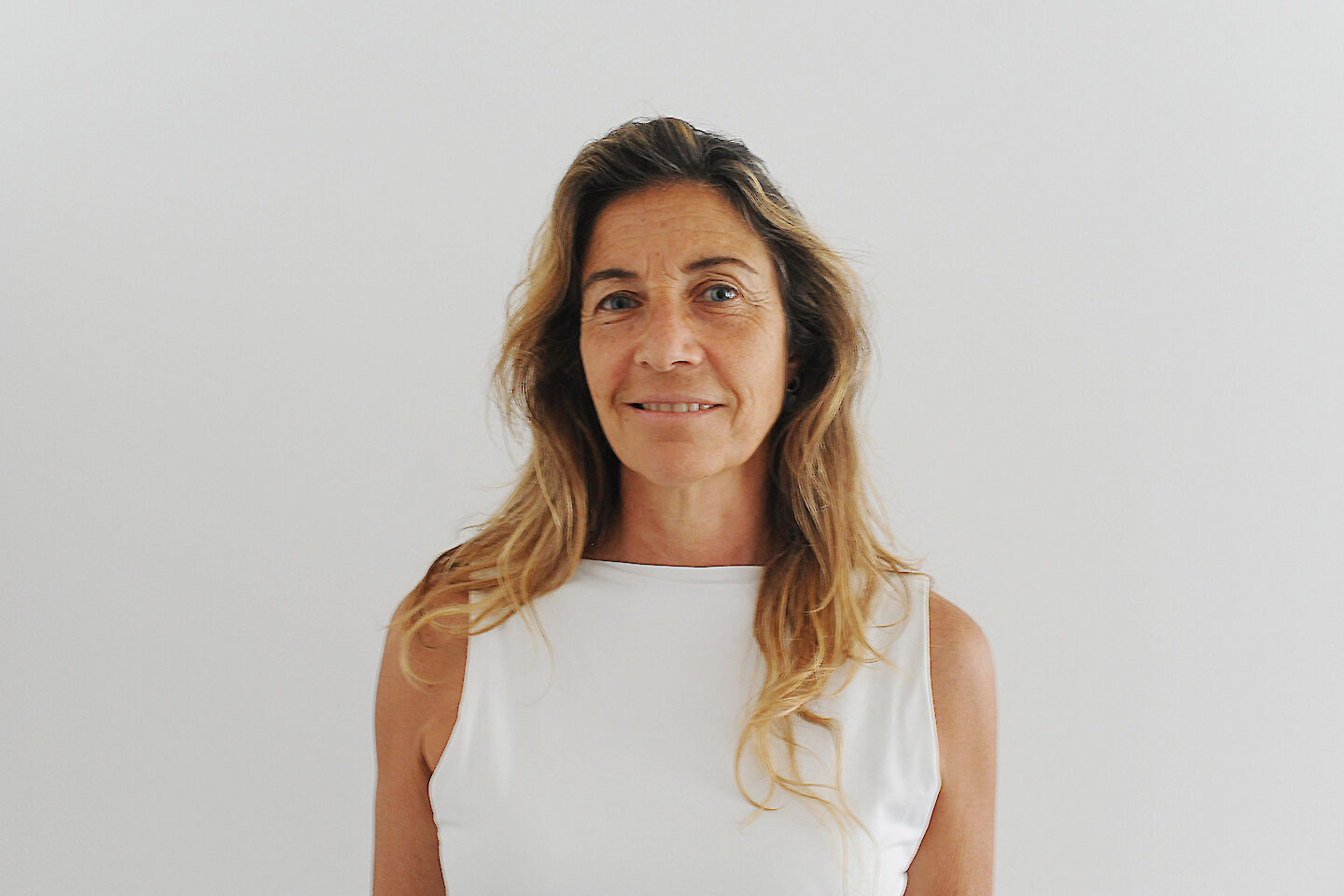 Junior teacher
Born and raised in Barcelona, Spain, Pati is a humble and eternal student. She trained in the first course of YogaOne, Spain, under the teachings of Jordi Canela and Andrei Ram, who continue to be her teachers and fellow travelers.
She continued to train with teachers from different lineages of Yoga. Currently, she is learning with Gustavo Ponce the principles of Hormonal Yoga and continues to receive the teachings of all these wonderful teachers that life has had the chance to put in her way.
Her dharma is to collaborate so that yoga reaches as many people as possible as a tool for transformation, sharing her classes, workshops and retreats, training new teachers as a training coordinator at YogaOne, Spain.
What students say about Pati Peguero
Thank you to all your teaching and organizing team for their kindness, availability and benevolence during this course, it was a pleasure to be among you all. I really liked the atmosphere in general and of course the work done together. Thank you also for the many rich course materials.

Evelyne Roussillon (France)
With Gustavo Ponce + Frédérique Verdeau + Fanny Lehideux + Pati Peguero (France, 2023)
I had the chance to take two hormonal yoga teacher trainings thanks to Frédérique Verdeau. The first, hosted by Dinah Rodrigues, was the start of my journey into hormonal wellness and yoga. This is why I did not hesitate for a second when Frédérique told me about the GPBALANCE training. Led by Gustavo Ponce, I was enthusiastic about this training. Gustavo is very pedagogical, he shares with great generosity all his knowledge learned from the greatest yogis masters and put at the service of hormonal balance. I experienced this training as a great homecoming. I came back to my breathing, to my body with a more developed consciousness. The exercises are varied, both accessible and demanding. A return to balance that accompanies me in my daily practice and that I look forward to sharing with my students.

Catherine Couput (France)
With Gustavo Ponce + Fanny Lehideux + Frédérique Verdeau + Pati Peguero (France, 2023)